About This Course


Are you a learning professional, academic or course creator looking for the latest best practice approach to online learning? This is a free demo lesson from our Learning Experience Design Essentials course which shares an introduction to learning experience design and how this can be applied to online learning.


By the end of this course, you will be able to:


Explain the value of learning experience design in online learning.
Recall the three elements of learning experience design, namely: user-centered, goal-oriented and design-focused.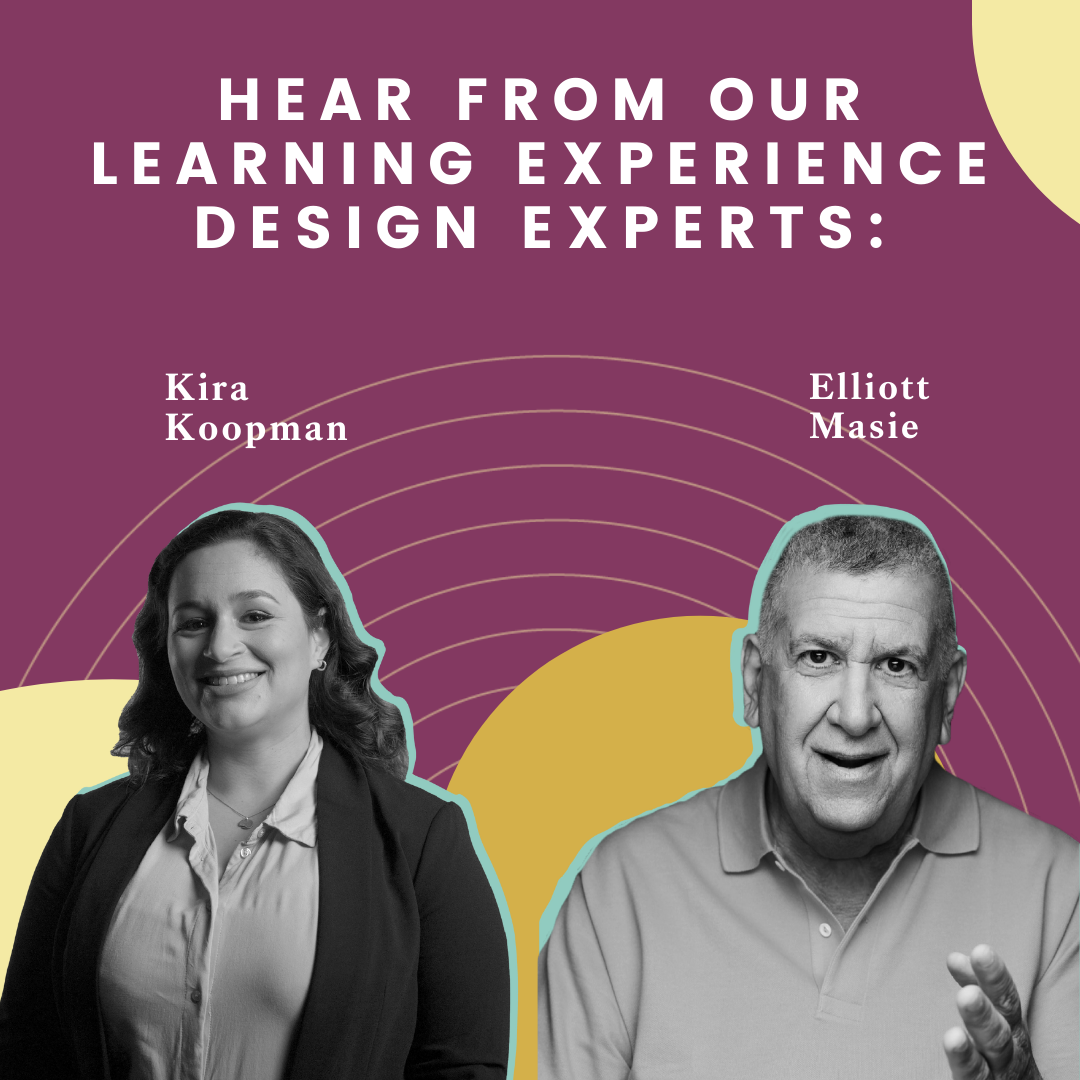 The lesson includes insights from Elliott Masie, Chair of The Learning COLLABORATIVE and CEO of The MASIE Center—as well as the first person to coin the phrase "e-learning"—and Kira Koopman, Founder of Elevate Learning.
LXD Essentials Featured Course
For more tips on how to design impactful online learning experiences, enroll in our full length, LXD Essentials course below.
Watch the promo video for the Learning Experience Design Essentials course
Check your inbox to confirm your subscription
This course is brought to you by:

Elevate Learning
Elevate Learning is a full-service learning experience design consultancy. We partner with organisations to co-create customised, user-centered learning experiences, including curriculum and programme design, organisation-specific learning academies and online learning platforms, and experiential and interactive content and workshops. Our approach to digital learning experience design ensures you are able to continuously align, track and measure your learning and development goals to your organisational objectives. We work together to solve your learning needs, empowering teams to develop personalised, measurable and intuitive learning experiences.

Studio Zafari
Studio Zafari is a full-service educational production company, specialising in high-quality educational content for a global audience. We combine our years of experience in learning design and video production to create engaging, learning-based adventures. We've partnered with eLearning companies, universities and private institutions across the globe to create engaging animations, videos & interactive projects. Some of our clients include Lawhill Maritime School, the UK Government and King Abdullah University of Science and Technology (KAUST).